Hair Transplant During Covid-19
20 May, 2020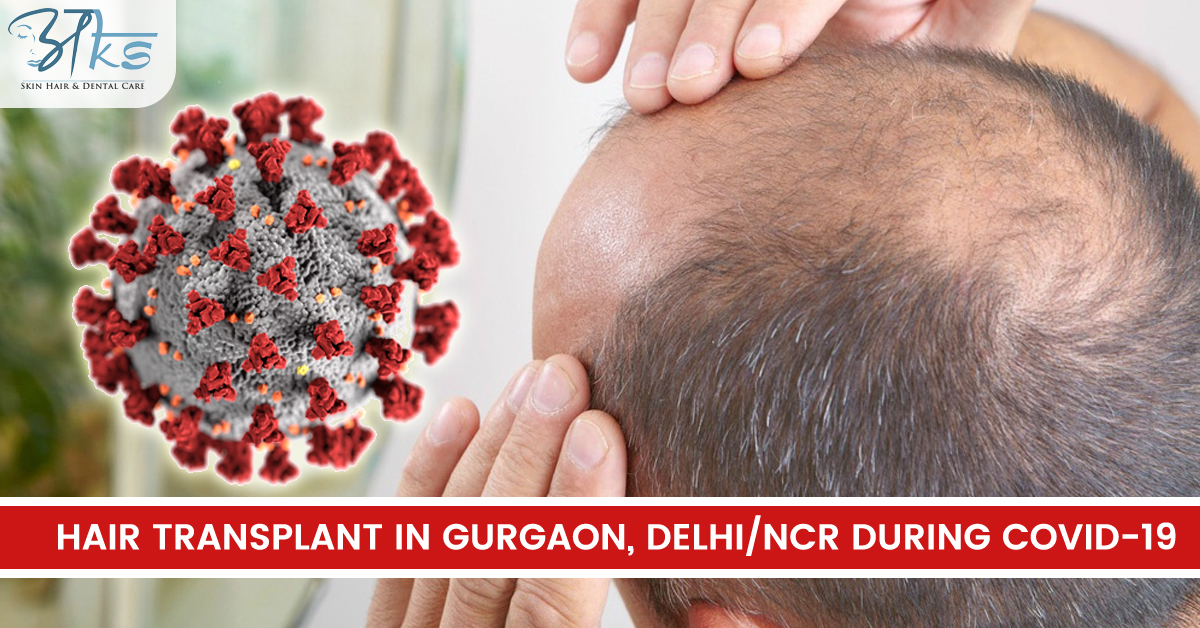 AKS Clinic welcomes you!! Yes, we are booking OPDs and appointments for Hair Transplant Treatments for June onwards.
It's Dr. Akhilendra Singh from AKS Clinic and We are re-opening the Hair Transplant Clinic in Gurgaon very soon as a "COVID Protected Family" wherein all the preventive measures will be taken care of. We will make sure to sanitize the Clinic properly daily, will ensure enough distancing, using masks & other government and medical guidelines for better safety from COVID-19.
We are very excited to serve patients with proven Hair Treatment techniques and Medications. We are offering Online consultation and OPDs are also open for the cases which required Visits. Direct hair Transplant Clinic following the safety measurements and serving the patients through talented & experienced medical Staff Only.
Our medical representatives are in touch with our existing patients to serve them with medical follow-ups and to resolve their queries raised during Lockdown. Patients who have undergone through Hai Transplant Surgery or Planning to avail the surgery, must be having numerous questions in their mind. So they could make a call or WhatsApp at 8595300300 to know more….
As far as our treatments concern, we are offering various. Hair Transplant Treatments through Bio-stimulated FUE, Direct Hair Transplant followed by PRP. Be it scalp, Body, Eyebrow, or other parts of the Body, Contact Direct Hair Transplant Clinic in Gurgaon to avail Hair Transplant & Hair Fall Treatments.
Gurgaon is under Orange Zone and OPDs are open so people may visit us and book an appointment as per their availability. Prior Appointment is compulsory to maintain social Distancing rule.
No need to afraid of any medical procedures as no procedure has nothing to do with CORONA. We ensure high safety & medical assistance before going through any medical procedures. Hair related medications are also available in the clinic so no need to rush to outside pharmacy shops as well. Just make the city a "COVID Protected family" by ensuring government & medical Guidelines.
So if you would like to book your consultation, you may contact us at 8595300300 or may write to us at clinicaks@gmail.com. For more information, stay tuned!!
People who reside outside Gurgaon or willing to avail of online consultation, may contact us through WhatsApp Video Call which is an easy and quick mode of interaction. We appreciate your patience and looking forward t serve you soon. Till then, Kindly avail virtual consultation.
Stay Home, Stay Safe!!
Regards
Dr. Akhilendra Singh
AKS Clinic, Gurgaon
FAQs:-
Ques: When will the OPDs be available?
Ans: OPDs are available now, although we insist the people have prior appointments so as to maintain the safe distancing.
Ques: What Treatments are Give right now?
Ans: We are offering all the treatments related to skin and hair treatments. People who are willing to go for Hair Transplant Procedures, we can serve them too, but they must have all the medical proofs with them.
Ques: Why NO Follow-up Appointments or in Office Consultations?
Ans: We ensure less crowd so we are serving 15-20 patients in a day only so as to maintain safe distancing.