Lash lift and Tint in Gurgaon
Ladies! Don't we all love to flutter our pretty eyelashes like butterfly wings? Accept it- we have all wanted to get lash extensions like Kim K and get all eyes on us. After all, thick luscious lashes make our eyes look brighter and more youthful and add to our charm. But not all of us are graced with those dramatic eyelashes that look like they will give out pixie dust every time we flutter our eyes. There are various solutions available to make your lashes look more attractive, but most of them are either temporary, messy, or involve too much investment of time and money. Well, if you want to get the kind of eyelashes that look curled and mascara applied all the time- the best method is to get a lash lift and tint!
So, what exactly is a lash lift and tint procedure?
During the lash lift process, the expert will do some treatment on your lashes that will mimic a lash curler's behaviour. the only difference is that the curling effect given by our regular lash curler is temporary and lowkey. In contrast, in the case of lash lift, the effect will stay for weeks and will make your eyes look more accentuated, open, and bright. Lash tint, on the other hand, is the kind of treatment where the expert will apply several coats of mascara on your lashes which will make them look thicker, fuller, and more voluminous. Lash tint works wonders for someone who has very thin, fragile, or naturally light-coloured eyelashes.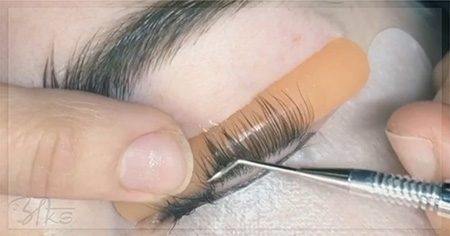 Brief About Semi-Permanent Make up:
Multiple names are used to implement the pigment into the papillary layer of the dermis, which is known as micro-pigmentation, micro-blading, permanent makeup, permanent lip blush, cosmetic tattoo, eyebrow embroidery, etc. Semi-permanent makeup includes have long-lasting lip color and perfect eyebrows. The process also includes shaping and countering the eyebrows to balance out the imperfections and add the desired lift or arch for a better appearance. Micropigmentation of the eyebrows is done using the very tiny particles of the micro-pigments placed underneath the skin. The pigments need to belong to a brand that is FDA approved. The needs also have to be sterilized by the gamma rays to avoid the slightest chances of allergic reactions once the needs are placed in the debris. As the name Semi-permanent states, the pigmentation is there for a while, but it is not forever. Gradually with time, the pigmentation does break down. Also, the duration of the pigment does depend on age and skin type. It is also essential to note that only trained and experienced semi-permanent makeup artists should perform the treatments of micro-pigmentation of eyebrows, permanent lip color, etc., as these processes require specialized skills do it without any after-effects and loop holes.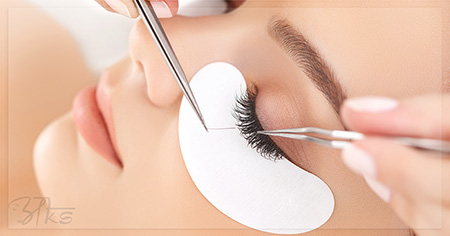 What exactly is being done to your eyelashes while your eyes are closed?
Firstly, the beautician will cleanse separate every strand of your top and bottom eyelash hair. The top eyelashes will be fixed to a silicon patch that will be stuck on to your upper eyelid, and it will be very gently combed into place. Then, just as in the case of your hair, an eye-safe perming solution will be applied to your eyelashes. The eyelashes are made up of long, microscopic protein strands that get denatured and flexible upon using this chemical solution. The beautician can then "tame" them into the desired shape. After a few minutes, a setting solution will be applied to the eyelashes so that they hold shape, and with this, the process of lash lifting is complete! If you have opted for a lash tint, a tinting cream is carefully applied from the base to the eyelashes' tip. The developing time is around 10 minutes for your lashes, after which the beautician will use a warm water cotton pad to remove the cream and then apply a lash gel to set them.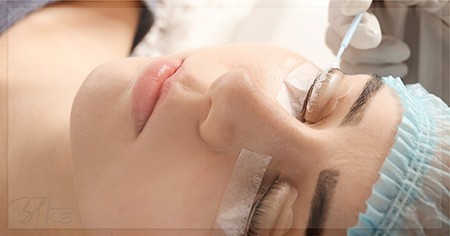 Aftercare Procedure for Lash lift and tint:
Your beautician will give you the necessary instructions according to the products that have been used. In general, you should protect your lashes from steam, excess humidity, or makeup remover for 24 hours after the treatment. You can then start treating your eyelashes naturally- you can use makeup, cleanser, eyedrops, or any other such product!

Lash lift and tint is an excellent procedure to consider if you want a glow-up! the results will last for about four weeks and may vary according to the duration of your eyelash cycle, but one thing is sure- this small effort will give a dramatic brightness to your eyes and, in turn, your entire face. Keep charming the world with your eyes, beauties!!!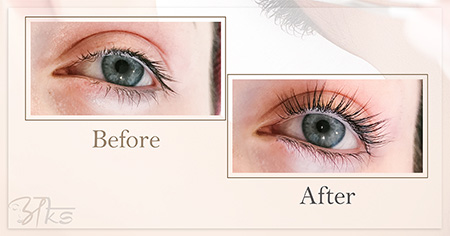 AKS Clinic – Best Lash Lift and Tint Procedures
" When it comes to our face, we are all very possessive and do not like to take our chances.Hence, why to hit and try when you can have the back of the leading experts who can help you get the best lashes, without and side effects"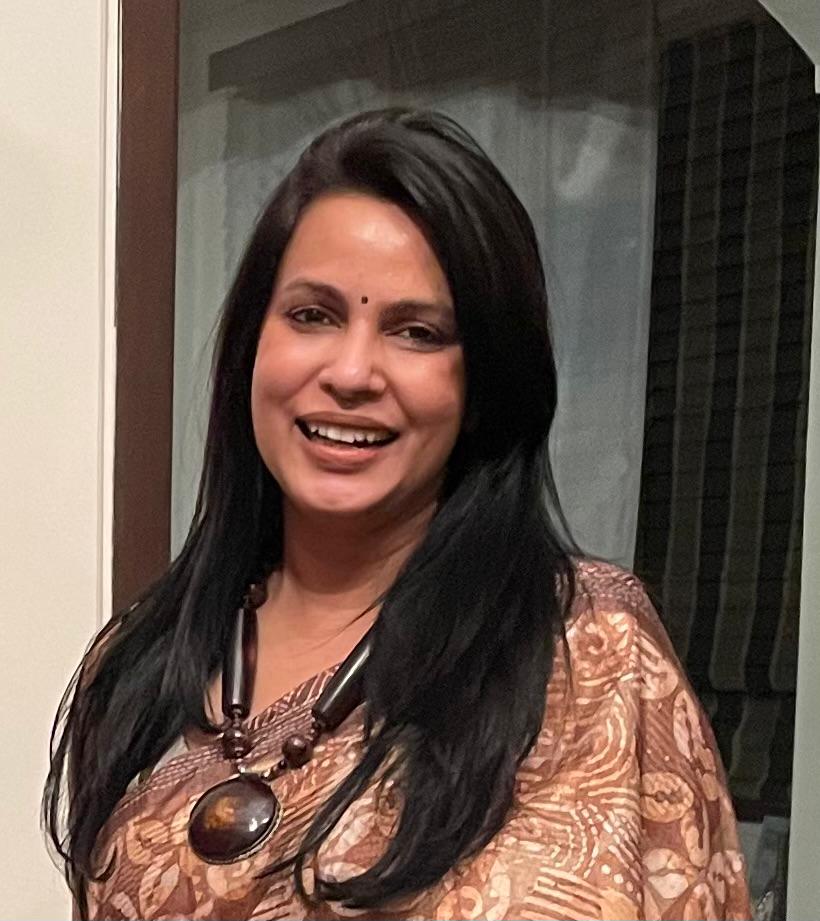 DR.KHUSBOO SINGH
Cosmetologist