Points to Consider While Selecting Hair Transplant Surgeon
18 Dec, 2019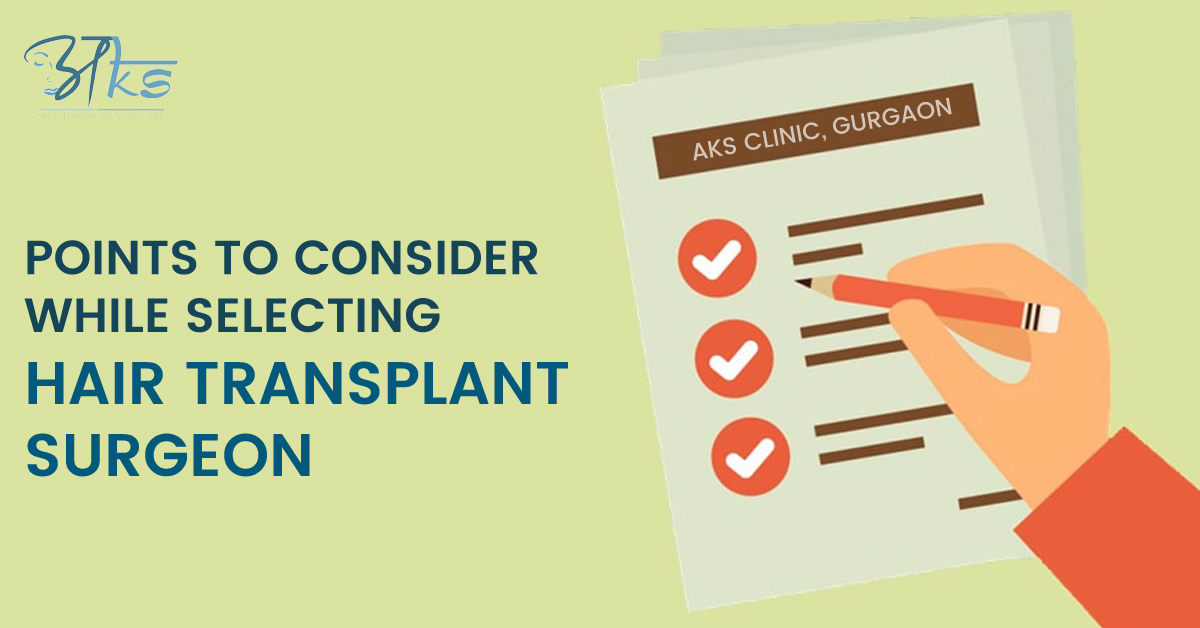 Hair loss is a growing problem these days in people of all ages. This can occur due to a variety of factors, such as improper nourishment of hair, low protein diet, stressed lifestyles, pollution, aging, because of certain body disorders or due to genetics. Hair loss wasn't a common problem with the people earlier, people started loosing hair just when they reached old ages or because of any diseases, but now hair loss is occurring to the people after the age of 20.
Hair Loss Treatment
Although there are various solutions to hair loss and premature baldness, various medicines are available in the market which stops hair fall and regrow new hair, also there are various hair treatments related top hair growth and hair transplant for the people who have suffered severe hair loss.
Important Things To Know before consulting a hair surgeons
Although before opting for these procedures or before choosing a surgeon for your hair loss you need to know a few things and be aware of some factors related to hair loss and its treatments:
What scale of hair loss you are facing: There are multiple scales of hair loss, ranging from mild to severe. If the hair loss in moderate or it is in the beginning stage then there might not be a need to consult a hair loss surgeon, because you might recover your hair with proper care and by basic home remedies, if in case the hair fall doesn't stop after that, then you are recommended to visit a surgeon.
What is the reason for your hair loss: Hair loss might occur because of multiple reasons which were mentioned above, although you might not be able to recognize the actual reasons for your hair loss, you might need to consider the reason because the root cause helps in curing the problems
You can consult a surgeon after you have analyzed these reasons also you should always consider consulting a reputed surgeon.
Talk to Expert, Visit AKS Hair Clinic for Best Hair Treatment Specialist Doctor in Gurgaon
Consult With Experts Hair Specialist DR. AKHILENDRA SINGH